1. Gather Supplies & Prep Sneakers
To get started, you'll need the Cobbler's Choice Foam Cleaner (specially formulated for Nothing New sneakers), as well as a clean cloth or soft bristle brush. If your sneakers need a more comprehensive clean we'd also recommend removing the laces, but this isn't needed if you're just getting rid of a small stain or blemish.
Once you have your supplies handy, use a damp cloth or soft bristle brush to remove any excess dirt or build-up to help ensure a deep & lasting clean.
2. Apply Foam & Gently Scrub
Apply the foam directly onto your sneakers, making sure not to overly saturate. (You can always add more or repeat the process later!) Then, using a soft bristle brush or clean cloth, scrub the affected area in a circular motion.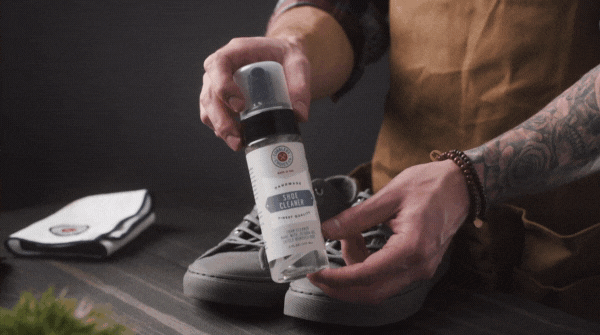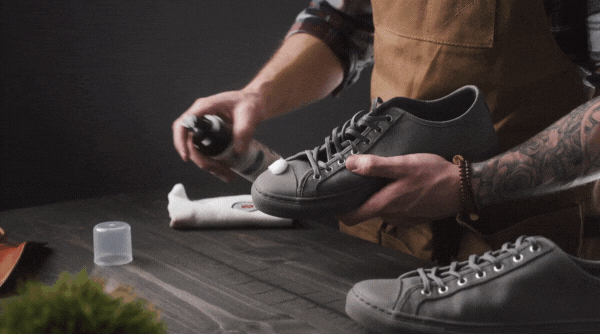 3. Leave To Dry & Enjoy!
Once completed, put your sneakers in a cool, dry place and let them air dry for 30 minutes. Once they're dry, you're good to go! (If needed, feel free to repeat steps 2 and 3 as needed until you're fully satisfied with the clean!)